Please see my NEW WEBSITE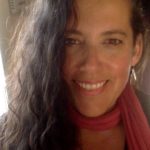 for the most up to date information.
Since 1990, Jenifer Satya Shapiro has been working with individuals and businesses, empowering them in manifesting their goals, healing their bodies and minds, and connecting to their deeper, intuitive selves/souls. Jenifer provides her clients with an integrative approach to change and empowerment utilizing proven holistic methods, professional coaching practices, and solid business acumen to provide a powerful platform for transformation. Jenifer believes in the power of each individual to transform and create the future they desire. Through her guidance, support, and visionary insight into what is possible, Jenifer empowers her clients to release that which no longer serves them, take charge of their lives and create meaningful futures.
Jenifer has taught at/ counseled for universities, hospitals, for corporations and at wellness and holistic centers throughout the US and abroad. She was the founder of one of the first meditation programs at NYU in the early 90's and several alternative medicine programs at Harcum College including their first certifications in holistic healthcare. Jenifer also served as a founding member of the alternative medicine board for the Pennsylvania College of Osteopathic Medicine and has mentored doctors, dentists and chiropractors on alternative medicine methods and establishing integrative practices since 1990. For more on Jenifer's work with organizations, see here.
Jenifer's work with clients extends to truly transformational and healing homeopathy and bodywork. Recovery from PTSD and emotional challenges, releasing chronic pain, digestive complaints, neurological challenges, TMJ, fatigue and more through an integration of various energetic, physical, nutritional and homeopathic options.
Jenifer's unique intuitive abilities coupled with her grounded, focused methodology offers clients the opportunity to experience alternative methods with focused direction.
Professional Education and Offerings
Jenifer has trained/ certified throughout the US, Europe, Mexico and Hawaii in over 15 alternative methods with a focus on clinical homeopathy, holistic nutrition, mind/body therapies, shamanic and indigenous healing techniques and craniosacral/osteopathic manipulations.
Her teachers/ mentors have included asian masters, shamans (western, Ecuadorian and Peruvian), western teachers such as Jon Kabat-Zinn, Alberto Villoldo, Dr. John Hillman, Micheal Gach, Mantak Chia, Ying Liu, Dr. Roger Parker and Dyal Sing. Jenifer has studied the mind-body-soul methods since a young age, began meditation at age 6, and has been a fervent student throughout her personal life and professional career. Her passion is to offer her clients the most relevant and current options for their unique situation with clarity, honesty and professional ability.
Jenifer is Certified/Professionally Trained/Experienced in the following:
Classical Homeopathy / Clinical Homeopathy
Acute Conditions (for example, accidents, flu, food poisoning, poison ivy, loss of a loved one)

Chronic Conditions (specializing in lyme's, cfs, fms, hormone disorders, depression and anxiety, impotence and PTSD)
*I have studied homeopathy through schools - in the US and abroad - including training in endocrine and chronic disorders, homeopathic psychiatry and special mentoring in the use of homeopathic medicine to heal lyme disease and tic borne illnesses. I've partnered with doctors, worked on integrative medicine projects and written articles about the use of homeopathy in chronic and acute disorders. I've also proven new remedies with a goal of fostering emotional, physical and spiritual renewal and balance for sensitives.
I consider my work classically-based rather than eclectic AND I do work with LM potencies and those who are sensitive to remedies. I am of the school that homeopathy done improperly CAN CAUSE HARM and therefore and VERY careful in choosing remedies. There are schools of thought that homeopathy cannot cause harm however this goes directly against my personal experience and professional training. My first goal in any work with clients is to first do no harm and my work in homeopathy fosters this belief.
MAIN TEACHERS/BELIEF SYSTEMS: Classical Organon/ Hahnemann; Vithoulkas; Luc De Schepper
Coaching/ Counseling Methods
Internal Coaching for Companies

Personal Coaching

Entrepreneur Development Coaching/ Consulting

Interfaith Counseling

Career Development and New Career Coaching

Shamanic/ Intuitive Counseling
*I first trained at NYU in career counseling and received a dual degree in international business management and integrative philosophy. I counseled students on career and life-tracks at this point over 20 years ago. I then worked in American Express in Human Resources and counseled employees through career transitions as well as assisting individuals in strategizing and implementing entrepreneurial ideas. I then received a dual degree Masters of Business administration and Masters of International Marketing and specialized in global strategy and internet consulting.
In addition to my university studies, have completed two coaching trainings, one an internal coaching training through my employer (American Express) and a more standard coach training through a coaching university.
After my training I was a lead technology and strategy consultant for Coopers & Lybrand and then for PricewaterhouseCoopers. I consulted for Fortune 50 and Fortune 100 companies while I put myself through the remainder of my holistic training and started my business coaching and counseling.
In 1998 I quit the corporate world and started my business dedicated to helping people heal and empower themselves, their lives and their businesses.
Mind Therapies
Trauma Release MethodTM (A method created by Jenifer Shapiro, find out more here.)

Inner Manifesting MethodTM (A method created by Jenifer Shapiro, find out more here.)

Clinical Hypnotherapy

Regression Hypnotherapy

Timeline Therapy

Gestalt Therapy

Family Lineage WorkTM

Ericksonian Hypnotherapy

Neuro-Linguistic Programming

Meditation (Jon Kabat-Zinn and others)
*I began studying the mind, NLP and self-hypnosis at age 11, I'd been practicing forms of meditations since even younger. I have studied since, through 6 different schools and have become an NLP Trainer (the 3rd and highest level of NLP); have certifications in all of the above forms of hypnotherapy, and have personally studied through mentorship with some of the best of the best. I believe in NLP as a healing tool on every level and have taught NLP and hypnotherapy certifications for over a decade. I created two integrative methods for empowering the mind and body furthering my goal of assisting people in manifesting limitless lives.
Body/ Energy Therapies
Spinal Release MethodTM (A method created by Jenifer Shapiro, find out more here.)

Yoga (Classical-Raja Yoga)

Yogic Neuromuscular Therapy (personally instructed by the founder, Dyal Singh)

Shiatsu and Meridian Therapies including Chi healing

Qi Gong (also written Chi Gong)

Acupressure (Acupuncture without needles) and Jin Shin (meridian based energy therapy)

Craniosacral Therapy (upledger and biodynamic) / Cranial Tension Release including mandible blocks/TMJ

Myofascial release/ trigger point release

Various forms of energy/body-centered therapies including specific abilities in chakra and auric balancing, cellular rebalancing and matrix (energetic frequency) work.

Medical intuitive sessions including full planning for chronic disease work.
*Training is only one aspect of becoming a bodyworker and healer. Presence, strength of heart and the ability to connect in ways that encourage the body to open and release come with experience and with over 25 years of experience and a passion for healing, my training and experience combine to provide truly unique and powerful body/energy work sessions for clients from all over the world.
Nutrition / Herbal Therapies
Holistic nutrition (2 full trainings from different institutes and various additional programs) with a focus on live/raw food nutrition and enzymatic/ digestive processes. Jenifer has also studied Ayurvedic and Macrobiotic methods.

Nutrition for weight loss/ gain; healing chronic disease; dis-ease management; celiac programs; diabetes support; thyroid conditions and more.

Trained in Western, Ayurvedic/ Indian and aspects of Chinese Herbalism
*I am certified in body whole foods nutrition and integrative nutrition. I studied through several schools and the most notable for whole foods was a one month certification and OHI in San Diego where I learned the application of raw foods in overall health.
I consider myself an energetic nutritional consultant - perhaps more a combination of macrobiotic and wheat free in my own health, however, I find that I can work with one's belief system to find optimal health. I've assisted in developing personalized programs around vegan, raw, macrobiotic and ayurvedic-based and organic diets. When necessary, I may offer supplement options however, they are not usually my first course of action.
Soul Therapies
Intuitive and Medical Intuitive Sessions

Shamanism/Soul Retrieval

Spiritual Releasement Work

Reconnection to the Soul Level
*While I've studied with various Spirits and teachers, my main training was two years spent working with vortexes in Sedona, AZ and additional one on one mentorship training in Peru and NYC. I've let Soul Tours there and assisted people in transmitting vortex energy in very clear and scientifically sound ways. I am also an energy intuitive in general and assist individuals in tapping into their own inner wisdom and energy fields for deep, empowering self-healing. I've created and taught various forms of energy/shamanic courses for many years.
Jenifer is also a proven intuitive (medical and spiritual). She uses her intuitive abilities in grounded, empowering ways, never forcing or producing fear in her clients. Rather, an intuitive since childhood, Jenifer is clear on how to offer information in ways that empower and release fear as she knows that intuition is based on heart-centered power, not force or fear.
Jenifer holds the following Professional, Non-Medical, Degrees:
Professional and Personal Background
Jenifer Shapiro, is the founder of the Empowerment Centre. A former management and computer consultant with PricewaterhouseCoopers, Jenifer decided many years ago that her life's path was to assist others in envisioning, owning and flourishing on their life's paths. For over a decade, Jenifer has been working with individuals and businesses to discover, design, and manifest their visions of success.
Jenifer integrates all of the above methods and modalities to offer clients the ability to release limiting beliefs, unwanted behaviors and mental/emotional blocks that hold them back from tapping into their core strength and becoming who they want to be. Her work is a true integration of the body, mind and soul and her strong spirit invites you to connect with your own.
Jenifer is the founder of 7 Holistic Methods (Trauma Release Method, Spinal Release Method, Integrative Release Method, Integrative NLP, Inner Manifesting, Energy Anatomy, Scion Method) and the creator and instructor for four holistic professional certification programs at Harcum College in Bryn Mawr, PA and a co-creator of an integrative program at Pennsylvania School of Osteopathic Medicine. Jenifer is a member of the American Board of Hypnotherapy and the American Board of Neuro-Linguistic Programming.
Client List, Experience and Collaborations
Jenifer's individual client list includes entrepreneurs, holistic practitioners, holistic wellness center owners, holistic retail establishments, educational institutions and individuals wishing to re-create themselves, their careers and their lives.
Individual clients include: individuals encountering stressful situations; those interested in releasing trauma or limiting beliefs; couples in transition; students interested in releasing anxieties; and much more. Jenifer has worked with hundreds of clients in thousands of sessions. For more on individual opportunities for empowerment, see About TEC, Individual Services and Testimonials.
Entrepreneurial Clients include: The Inspired Life, Journey Home, EarthSpeak, Soul to Function, Essential Wellness Center, Ancient Oriental Healing Arts, Mr. Barstool, Cooper and Schaffer Law Firm, Creative Soul Workshops, The Massage Studio King of Prussia, Holistic Hometown (founder) and Feng Shui For You.
Educational Institutions and Hospitals Include: Pennsylvania College of Osteopathic Medicine, Jefferson Health System, Doylestown Health and Wellness Center, Harcum College, Philadelphia School of Massage.
Jenifer has also worked with the following corporations: American Express, Bristol-Myers Squibb, GE Americom, PricewaterhouseCoopers, Lucent Technologies, Pitney Bowes, PJM Interconnection, Global Sports Inc. (now GSI Commerce), Comcast Cable, SoftAssist, Siemens and Boiron.
Jenifer also assisted on a resiliency project with prominent psychologist and author Andrew Shatte and worked for many years with Thomas Jefferson University- Center for Collaborative Research on a project empowering under-served communities throughout the world.
Her Empowerment Work with Teenagers has been shown on various television stations including WYBE and Drexel Station.
Jenifer's work with underserved communities in Mexico and other areas, where she has offered free homeopathic treatment for digestive, skin and other disorders, has empowered women and families in finding their way to health without access to standard healthcare.
Jenifer is currently working on various projects for healing lyme's disease through integrative means and developing holistic options to clear radiation effects in Japan and other affected areas.
Contact Jenifer for a FREE phone consultation.