Thank you for visiting our website.
For our NEW WEBSITE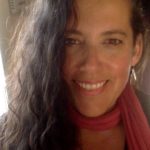 please see JENSATYA.com
We honor your interest in healing and empowerment of the mind, body and spirit.
The Empowerment Centre
is dedicated to assisting individuals, children, animals and entrepreneurs in manifesting meaningful, healthy, successful lives and releasing that which no longer serves them.
Client and Student Testimonials...
Expanded Locations and Options
Now offering holistic counseling, homeopathy, craniosacral therapy, acupressure, shamanic healing and NLP/ Trauma Release/ Spinal Release services in and around areas of California including Berkeley, San Francisco, Los Gatos, Felton, Santa Cruz, Aptos, Soquel, Capitola, Watsonville, Monterey, Carmel and Pacific Grove California.
Also offering healing work in New York City, Pennsylvania (Philadelphia, King of Prussia, Malvern, Main Line, Ardmore, Wayne, Berwyn, West Chester and more), and throughout the world via Skype and telephone.